The Lab OS® Web Access is your web-based Access to your Samples
Lab OS® Web Access provides services for searching, requesting and modifying datasets with the full security and access right features of the Lab OS® database wihout any installation, just using your browser.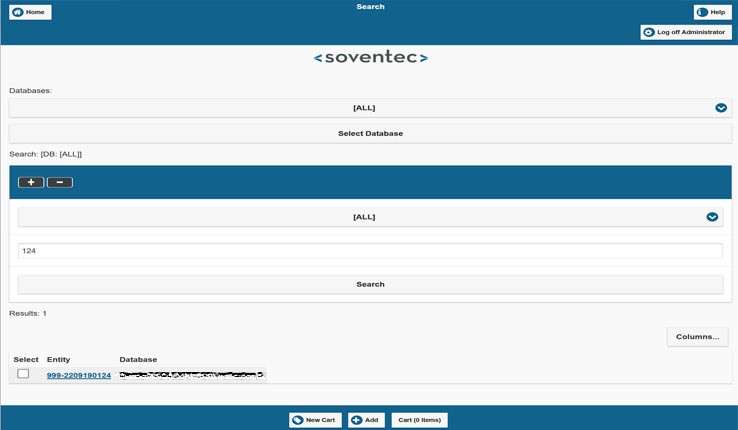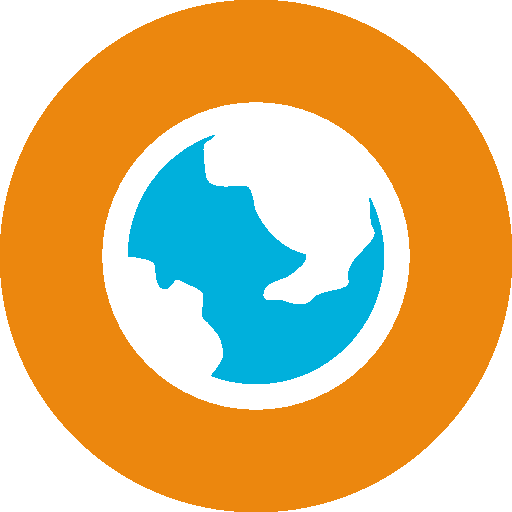 Application Field: Interconnection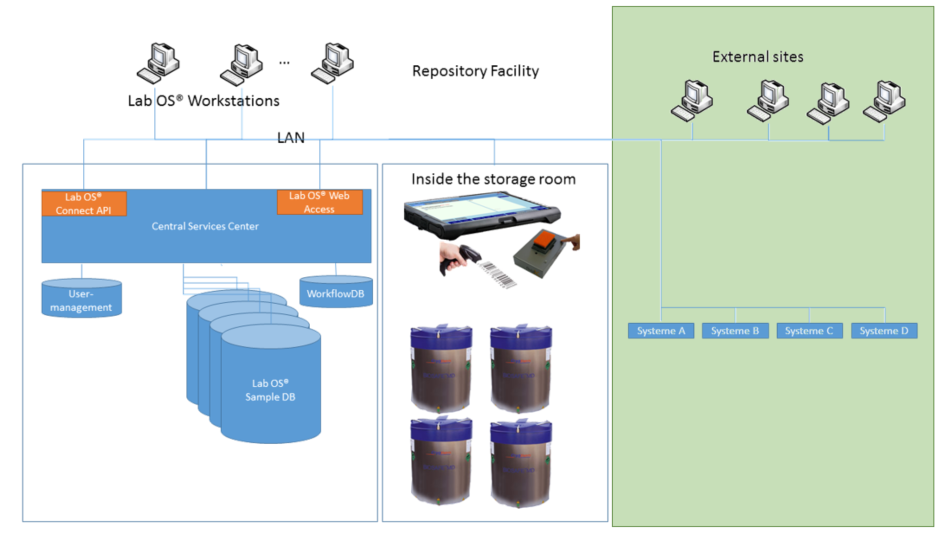 Lab OS® Web Access gives you a solution to connect external or internal groups to access the Lab OS® database

Technology
Lab OS® Web Access is an ASP.Net Application running on an Microsoft IIS. Almost every browser on a PC, Tablet or Smartphone can be used to use the system. It is developed in an "responsive" Design, i.e. the visualisation of the GUI (graphical user interface) is modified according to the recognized presenting device to give you an optimum user interface.
Userinterface optimized according recognized device (Responsive Design)
The GUI is optimized for ease of use and to handle your data in a convenient and time effective way.
Multi-Layer Architecture
Lab OS® Web Access has a multi-layer architecture providing a high level of security by providing functional domain separation, like:
user management,
sample data management,
database related service and
the web service to provide the web page

Features
  System independent access the sample database
  Link to external user groups with fine structured easy to defined access rights
  Developed and tested according GAMP (ISO 62304, IEC 62366, ISO 13485)
  Documentation according GxP
FAQ
Can I give groups acces via the internet?
Generally yes! Lab OS® is able to provide access, but additional configuration of your IT Infrastructure is necessary to guarantee a secure access. 
We can help you!
How long does it take to get started?
In general a simple installation is done in a day. With some additional starting trainings you can try to start the same days. Of course additional adaption to your process in not done within hours.
Do I have to validate my system?
In general yes, if you are working in regulatory field. You have to validate the system with your process conditions/environments. But Lab OS is designed according ISO 13485/FDA 21 CFR 820, i.e. we can provide all the documents you need to validate it. soventec has much experience in this field and can help you to go live fast and safe.
What about barcoding? Can Lab OS® Web Access print and handle barcodes?
Yes. It is able to print whole forms of adhesive labels. The form has to be preconfigured in the system. Almost every Barcode Scanner (1D/2D) can be used in Lab OS® Web Access
Is it possible to get a demo
Yes, we can give you a online or on-site live presentation. Temporary test licenses are also available.
Dok.-Version: 4.0.2130801